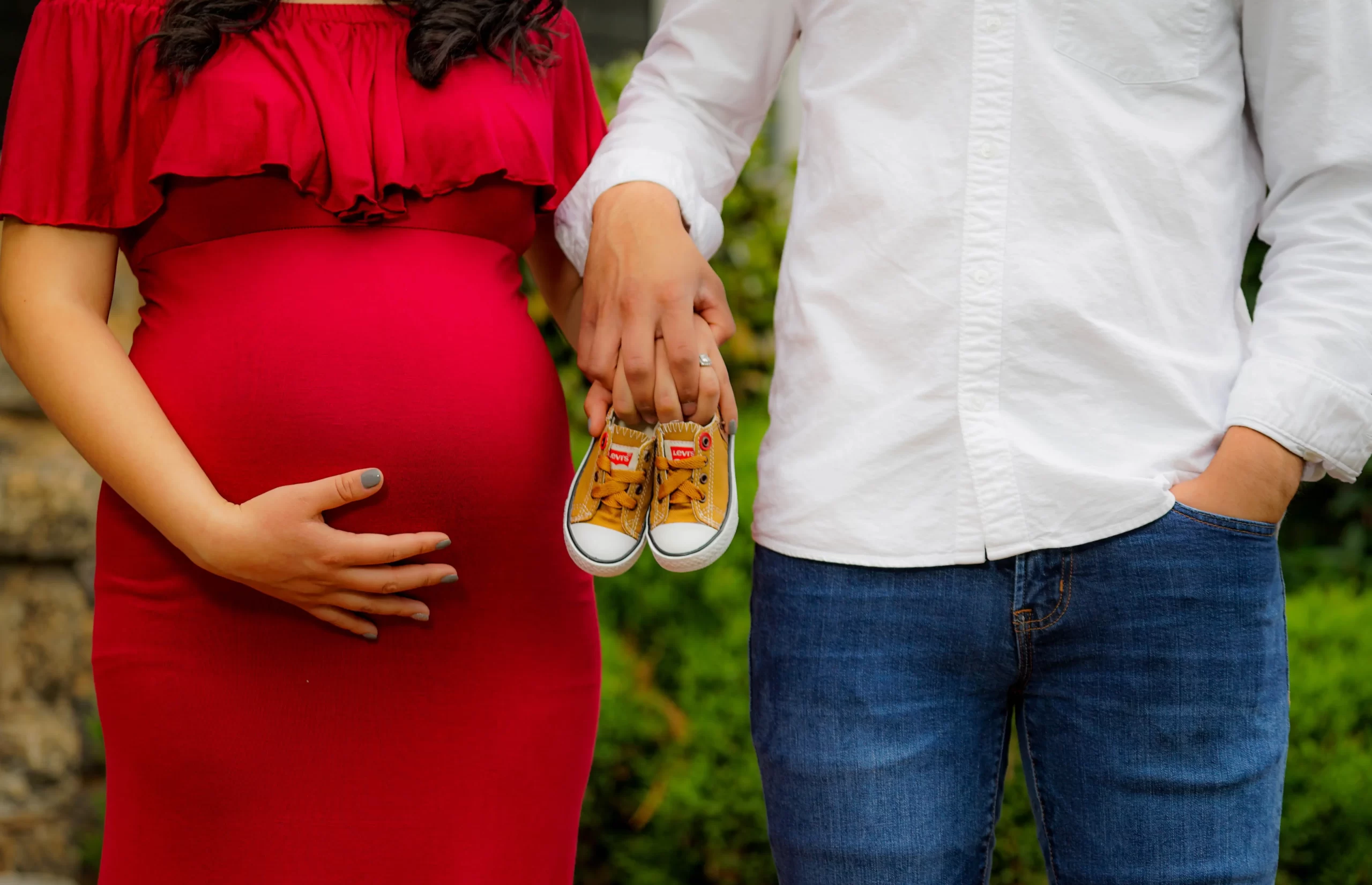 Baby Shower Ideas
When it comes to celebrating the joy of a new baby, nothing beats throwing a baby shower! Whether you're expecting a boy or girl, these best baby shower ideas in 2023 will make your party something special. From fun themes to delicious food and decorations, we've got all the ideas for making sure your little one is welcomed into the world in style. From classic to modern, here are the best baby shower ideas for boys and girls in 2023!
Best Baby Shower Ideas In 2023:
Below we mentioned a few of the best baby shower ideas which will go out for both baby boy and girl. So, what are you waiting for? Read on to know some of the best 2023 baby shower ideas:
Gender Reveal Party:
Let your guests join in the fun of guessing whether you're having a boy or a girl with an exciting gender reveal party. Use decorations like balloons and confetti to add a special touch to the celebration. Even you can make theme-based teams for people coming, like blue for a baby boy and pink for a baby girl. And last, you can reveal the gender of the upcoming gift of God into your family.
Recipe Shower:
Ask guests to bring recipes featuring their favorite dishes and have them write them down on recipe cards for you to add to your baby book. Not only will this be an unforgettable flavor of memories, but it'll provide plenty of tasty ideas for when you're in a pinch.
Crafty Baby Shower:
Give your guests a chance to get creative with craft-themed baby shower activities. Ask them to create something special for the baby, like a quilt, blanket, or even handprint art! Not only is it an enjoyable way to celebrate, but the baby will have a keepsake to cherish forever.
Don't Say, Baby:
Keep guests guessing with a 'Don't Say Baby' game! If someone says the word "baby" during the shower, they must donate a small gift to the expectant parents, a funny way to make sure everyone stays on their toes.
Story Time:
Have each guest read their favorite book from childhood and have them write a special message on the cover. Not only will your little one have lots of new books to read, but they'll also have plenty of loving thoughts from friends and family!
Scavenger Hunt Baby Shower:
Ask guests to search for items in your home or garden. Not only is it a great way to get ready for the baby's arrival, but it will keep everyone entertained and having fun! The person who finds the most items wins a special prize!
Give Pop Quiz:
A pop quiz is another gender-neutral activity option. Give guests a fun quiz to test their knowledge of all things baby. You could even give out small prizes to the winners!
Diaper Derby:
Create an obstacle course with pillows, blankets, and toy cars (or toys of your choice). Divide the guests into teams and have them race against each other while carrying a diaper-filled baby bottle.
Movie Night:
Screening a classic movie while everyone enjoys snacks and drinks can be the perfect at-home baby shower activity. Give your guests the option to come in pajamas or dress up for an extra special night!
Brunch Party:
Who doesn't love brunch? Have your guests come together for a morning of delicious food and conversation. Ask them to bring their favorite dish, and make sure to include plenty of coffee, tea, and juice options!
Baby Bingo:
This classic baby shower game is always a hit. Hand out bingo cards with items from the registry or a list of baby-themed words. Guests will love the challenge of filling in their cards and trying to get five in a row!
Make-Your-Own Onesies:
Have each guest design their own onesie for the baby using fabric markers and other craft supplies. When everyone's finished, you'll have plenty of custom outfits for the little one to wear!
Baby Shower Games:
Bring out the laughter with classic baby shower games like guessing the baby's food, naming that tune, or diaper changing races. Not only are they fun for guests of all ages, but you'll get plenty of laughs throughout the day!
Plan Outdoor Barbeque Brunch:
Celebrate the upcoming arrival by taking your baby shower outside. Plan a special afternoon of delicious food and relaxation while guests mingle in the sunshine!
Pamper The Parents:
Give the expectant parents a chance to relax with massages, facials, and mani-pedis. Set up an area in your home or book appointments at a nearby spa for the ultimate luxurious baby shower experience.
PhotoShoot Station with Theme:
Give your guests a chance to take a special photo with the expectant mom and dad. Set up a themed backdrop (like balloons or baby animals) and provide props for everyone to use!
Make Wishes:
Ask guests to write down their best wishes for the baby on pieces of paper that they can keep in an album or frame. Not only will it be a sweet keepsake for parents, but the little one can also look back at all of the thoughtful messages as they grow up!
Create A Memory Book:
Have each guest write down their favorite memory with the expectant mom or dad and include pictures if possible. The couple can look back on the book and remember all the wonderful moments leading up to their bundle of joy!
Baby-Ready Room:
Transform an area in your home into a Nursery for the new arrival! Ask guests to bring supplies like diapers, clothes, or toys so you can create a special space that's ready for when the baby comes home.
Best Wishes Wall:
Ask each guest to write down their best wishes for the baby on a piece of construction paper or cardstock. Hang all of the submissions in a designated area, like the nursery or living room, so that parents can read them whenever they need a pick-me-up!
Nail Paint Colored Themes:
Let the guests get creative and have a nail painting contest! Divide the group into teams and give each team a color to use for their nails. Award prizes for Best Design, Color Combo, Most Creative, and other categories you come up with!
Dinasour-Themed Baby Shower:
If the parents-to-be are dino fans, why not host a dinosaur-themed baby shower? Ask guests to show up with their best dino outfits and give out prizes for Best Dressed and Best Impersonation. You can also decorate your space with dinosaur toys, streamers, and banners!
Decorate Baby Room:
Give your guests a chance to get creative by having them design their own wall art for the nursery. Provide canvases, paints, and other supplies that they can use to make a one-of-a-kind piece of art!
Best Baby Shower Gift:
Whoever brings the best baby shower gift receives a special prize! As the host, you can pick a prize that's related to the theme of the shower, such as a onesie or stuffed animal.
Create A Time Capsule:
Let your guests contribute to an exciting time capsule project by asking them to bring special trinkets and items for the baby. The parents can open the time capsule later on and see all of the gifts that their friends and family left for them!
Remote Baby Shower:
Let everyone celebrate from afar with an online baby shower. Set up video chat rooms so guests can virtually mingle, give presentations about the expectant parents, and play virtual games with one another.
Giant Diaper Cake:
If you're looking for a show-stopping centerpiece, why not go big with a giant diaper cake? Stack diapers and baby supplies into a special cake shape and decorate it with ribbons, balloons, or stuffed animals.
Best Baby Outfit Award:
Let your guests show off their fashion skills by having them dress up a doll or stuffed animal in their favorite baby outfit. The winner can receive a special prize such as chocolates or a toy!
Best Baby Photo Contest:
Ask guests to bring their favorite baby photos and have everyone vote on which one they like the best. The winning photo can receive a special prize, such as a gift card or baby-related item!
Best Name Ideas:
Ask each guest to bring a few name ideas from which the expectant parents can choose. The winner of Best Name Idea can receive a special prize like chocolates or a baby-related item!
Best Baby Shower Toast:
Let your guests get creative by having them come up with their own baby shower toasts. The Best Toast can receive a special prize, like a bottle of champagne or wine!
Best Baby Advice:
Ask each guest to share their best baby advice for the expectant parents. The Best Advice winner can receive a special prize, such as a gift card or baby-related item!
Woodland-Themed Baby Shower:
Surprise the parents-to-be with a woodland-themed baby shower! Decorate your space with stuffed animals, trees, and plants. You can also give out Best Dressed awards for those who come in their best animal outfits!
Best Baby Workout:
Host an interactive baby workout session where guests can practice yoga poses that are designed for pregnant women and new moms. The Best Workout winner can receive a special prize, such as a yoga mat or gym membership!
Best Baby Fitness Challenge:
Host a baby fitness challenge where guests have to complete an obstacle course that is designed with baby items. Give prizes for Best Time, Technique, Most Creative, and Fitness!
Best Baby Food Creation:
Challenge your guests to come up with their own baby food creations. Everyone can vote on which one they like the best, and the Best Baby Food Creation winner can get a special prize such as a gift card or cookbook!
Mustache-themed baby shower:
This would especially go for a baby boy shower and also act as a gender reveal baby shower. Decorations would include mustache-shaped cutouts, favors such as mustache lollipops or cookies, and games like guessing the guest based on their mustaches.
Best Baby Accessories:
Ask guests to bring their favorite baby accessories for the expectant parents. Have everyone vote on which one they like the best and give a prize to the Best Baby Accessory winner!
Best Mommy and Daddy Quiz:
Challenge your guests with a fun quiz about expectant parents. Give prizes to those with the most questions, such as chocolates or a gift card!
Winnie-the-Pooh-themed baby shower:
If the expectant parents are big fans of Winnie-the-Pooh, why not have a themed baby shower to celebrate? Decorate the space with stuffed animals, characters from the books and movies, and Pooh-themed food.
Serve a Hearty Meal:
After the baby shower games and festivities, why not end the day with a hearty meal? Serve up dishes like lasagna, shepherd's pie, or macaroni and cheese that everyone can enjoy.
Best Baby Keepsake:
At the end of the day, ask guests to bring their favorite baby keepsake as a gift for the expectant parents. Have everyone vote on which one they like best and give the winner a Best Baby Keepsake prize!
These are just a few of the best baby shower ideas in 2023 for both boys and girls. With some planning and creativity, you can create a unique and memorable event that your guests will love and remember for years to come! Finally, have fun and enjoy every moment of planning and hosting your baby shower. Best wishes for a safe and healthy pregnancy! Happy Baby Shower! 🙂
What's trending in baby showers?
Baby showers are becoming increasingly popular, and the trend has been picking up a lot of momentum in recent years. One of the biggest aspects of baby shower trends is eco-friendly, minimalistic, and gender-neutral designs. Eco-friendly decorations and themes are becoming more popular because it allows parents to share their values with others while keeping their carbon footprint low.
One trend gaining traction is themed baby showers. These days, people want something different than just pink and blue decorations – they're looking for something more meaningful and personal to celebrate the occasion. Selecting a theme can also make planning easier since everything from food and decorations to favors can be decorated or customized according to the chosen theme. Popular themes range from Disney princesses and superheroes to rustic barnyard animals or fairy gardens!
Which month of pregnancy baby shower is best?
When it comes to planning the perfect baby shower, there is no one-size fits all answer for determining the best month. Every family's needs and preferences are unique, so you should consider carefully when selecting a time frame for celebrating your new bundle of joy! The general consensus among most expectant moms and their families is that anytime between 24-32 weeks into the pregnancy is an ideal window for hosting a baby shower. This provides enough time to plan in advance but still allows plenty of time before mom's due date arrives!
At 24 weeks pregnant, most babies have developed enough that nearly all health risks like premature birth or developmental delays can be detected. Additionally, these 8 weeks provide enough lead time before the 3rd trimester begins and exhaustion kicks in (around 28 weeks). During this period mom usually has lots of energy and feels good overall which makes events like a baby shower much more enjoyable. A benefit of waiting until after 32 weeks into pregnancy is that any potential gender reveal surprises will be known! As exciting as this moment may seem from afar – having everyone together to share the moment could make it even more special by bringing friends & family together to celebrate from one great big happy supportive bubble around you throughout your pregnancy journey.
Ultimately – if possible, try to select a date during this optimal timeframe where both Mom & Baby feel safe & secure while being surrounded by those closest to them who will help carry them through the upcoming months ahead with love & laughter every step of the way!